Reiki Sessions

Reiki is perfect for relaxing the mind, body and spirit. Your chakras and meridians will be balanced and cleared and your body will feel grounded. Every session is a unique experience. Reiki helps to release energy blocks and toxins from your body.
Your reiki healing session is a great time for setting intentions, getting clarity and boosting your immune system.
Wellness Practice with Reiki
Create a wellness practice with reiki to feel grounded and balanced. Work towards a continued sense of wellbeing at a spiritual, mental and physical level. Manage stress and nourish your body so you are thriving and vibrant. Commit to being the best version of yourself just as you do when you commit to a yoga practice or healthy eating.
We will practice creating holistic balance and harmony in all areas of your life.
Contact me to learn more about my services or join my Reiki Share, Reiki Energy Healing to practice giving and receiving reiki in a small group setting.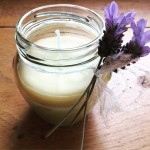 650-954-9564 |  julia@juliajun.com
"Only the truth of who you are, if realized, will set you free."
― Eckhart Tolle