Reiki Sessions

Reiki healing is a technique of channeling energy through the hands to focus and stimulate your body's natural healing ability. It is safe and non-invasive. Stress flows out and deep relaxation comes in as you feel healing energy moving through your body. Gentle, yet very powerful, Reiki is a wonderful complement to Western medical therapies. Sessions are 50 minutes or 90 minutes long.
Wellness Coaching Sessions
Individualized sessions are 60 minutes long and are available in 6 session packages.
Coaching sessions can be done in person, on the phone or via Skype.
During our sessions we will find your specific nutritional blueprint and uncover how to best support your individual needs in order to succeed. We will work to strengthen your immune system and create holistic balance and harmony in your life.
Reiki & Coaching Sessions
Individualized sessions are 90 minutes long and are available in 8 session packages. Once we discuss the areas you would like to shift and change, I will support your process with reiki to help balance and clear your energy and to support you with creating space for new beliefs, dreams and ideas.

Animal Reiki Sessions are also available, if your dog or cat has pain, is fearful or anxious, reiki is a great way to help your furry friend to experience peace and calm while also helping to alleviate pain.
Craniosacral Balancing with Reiki
Craniosacral Balancing Therapy is a gentle, noninvasive form of bodywork that addresses the bones of the head, spinal column and sacrum. A gentle release of compression in those areas alleviates stress and pain. This gentle form of bodywork is combined with the healing energy of Reiki. Sessions are 60 minutes.
Contact me to learn more about my services or join my Reiki Share, Reiki Energy Healing to practice giving and receiving reiki in a small group setting.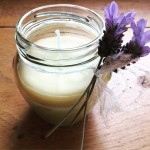 650-954-9564 |  julia@juliajun.com