Reiki Sessions

Reiki is perfect for relaxing the mind, body and spirit. Your chakras and meridians will be balanced and cleared and your body will feel grounded. Every session is a unique experience. Reiki helps to release energy blocks and toxins from your body.
Your reiki healing session is a great time for setting intentions, getting clarity and boosting your immune system too.
Wellness Coaching Sessions
During your Wellness Coaching Sessions I will guide you to ways of managing your stress, nourishing your body with whole foods, and hold you accountable in committing to be the best version of yourself. Everyone has different needs and we will work towards creating a wellness plan that fits your unique body, lifestyle and goals. We will strengthen your immune system and create holistic balance and harmony in your life.
Reiki & Coaching Sessions

I will support you in maintaining your current health goals or to help with your healing process. We will process with reiki to help balance and clear your energy and to support you with creating space for new beliefs, dreams and ideas.
Contact me to learn more about my services or join my Reiki Share, Reiki Energy Healing to practice giving and receiving reiki in a small group setting.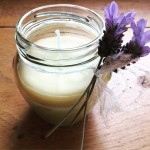 650-954-9564 |  julia@juliajun.com